Sustainability is an art.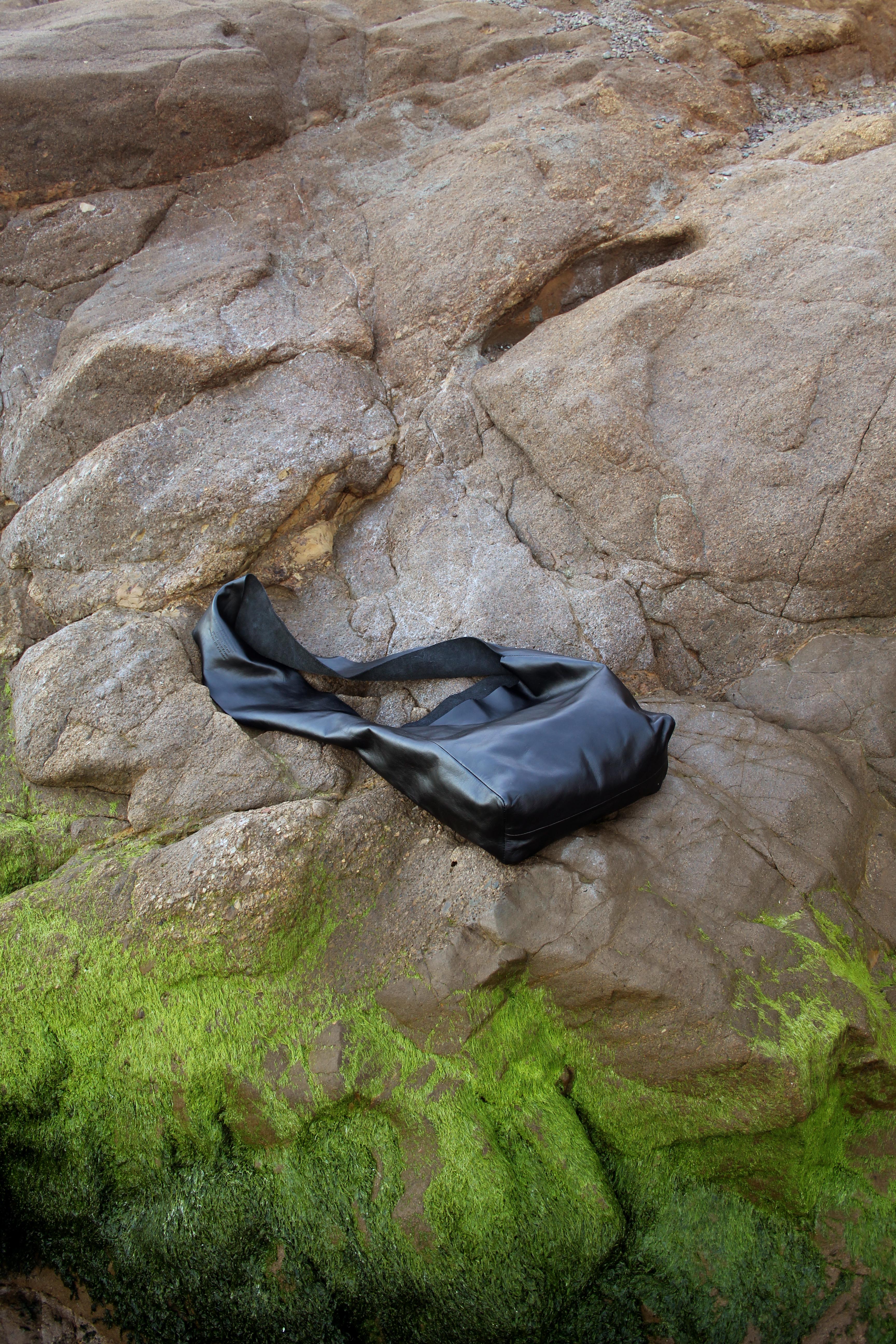 Harper the Label is guided by inclusivity, integrity, and a perennial search for beauty and simplicity.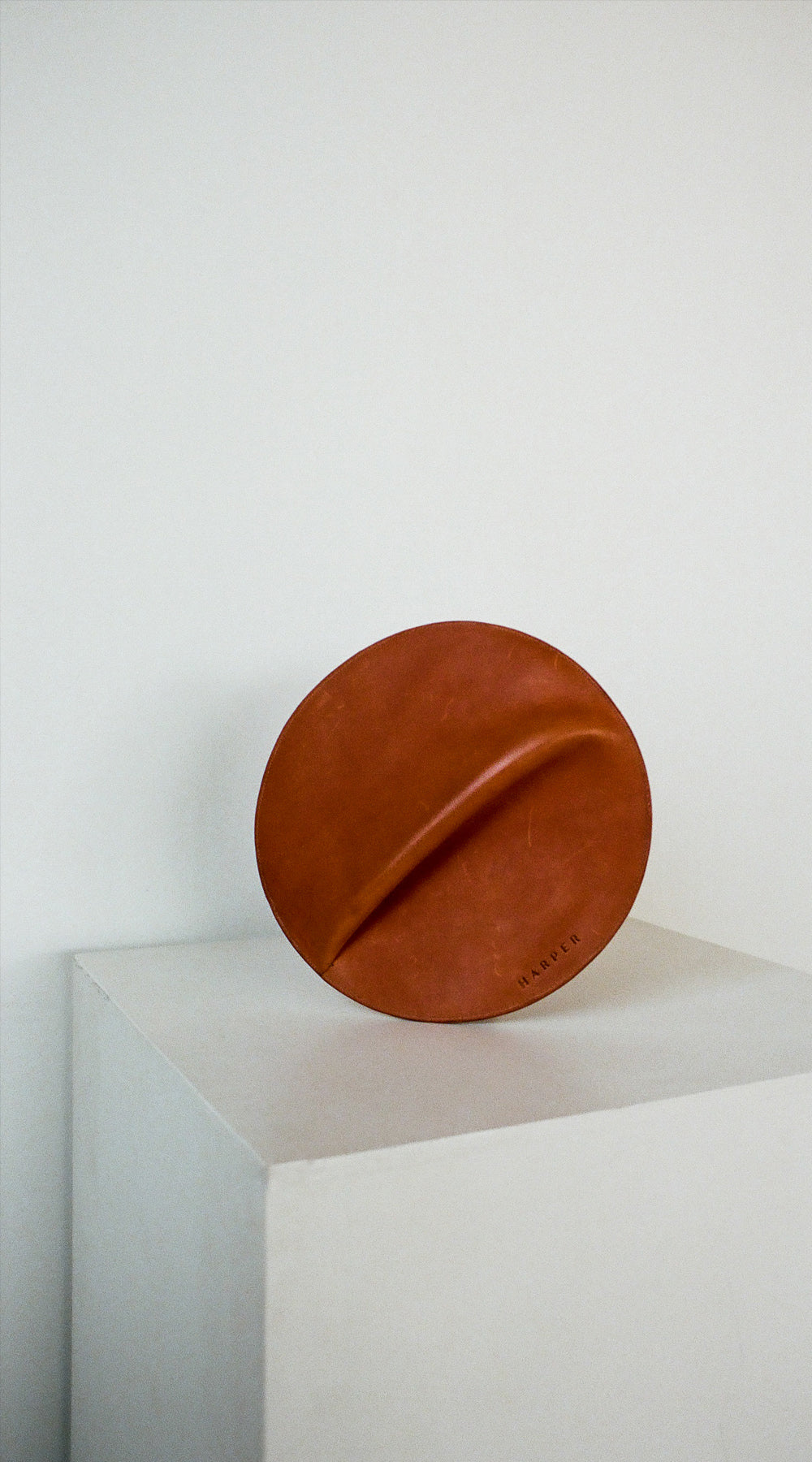 Timelessness, not trends
The line was born from a search for a beautiful, simple, and thoughtfully designed bag that didn't exist yet. Harper the Label owes more to painting and sculpture than it does to fashion trends.
These pieces are intended to be modern heirlooms, worn and treasured season after season as the marks of the wearer's use slowly appear.
Every design choice is deliberate: we make decisions on how to simplify and reduce, rather than add and maximize. We reject the traditional fashion calendar in pursuit of a slower timeline that emphasizes quality and inspiration over newness.
Ethical sourcing & manufacturing
Integrity, to us, means a fair and transparent supply chain. We use non-toxic leather that is cured slowly and carefully with the tannins from organic matter like leaves, bark, and seed pods.
Our leather is certified by the Leather Working Group, an international consortium of tanneries working to standardize the leather industry's environmental practices. 
All Harper the Label goods are designed in sunny California, then sewn by hand in the Bay Area or in New Jersey in a small workshop. We believe that the artisans who make our designs deserve dignity and empowerment, so we strive for genuine relationships with our manufacturing partners built on trust and fair pricing.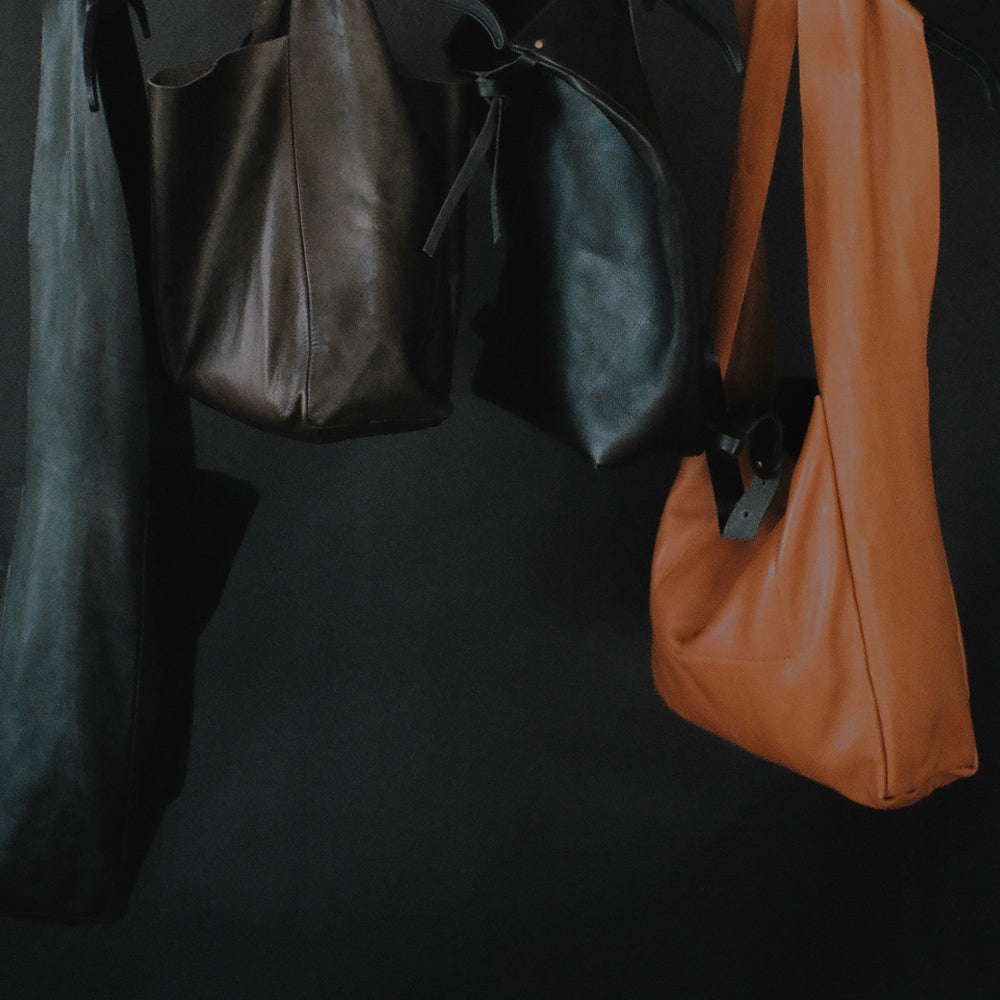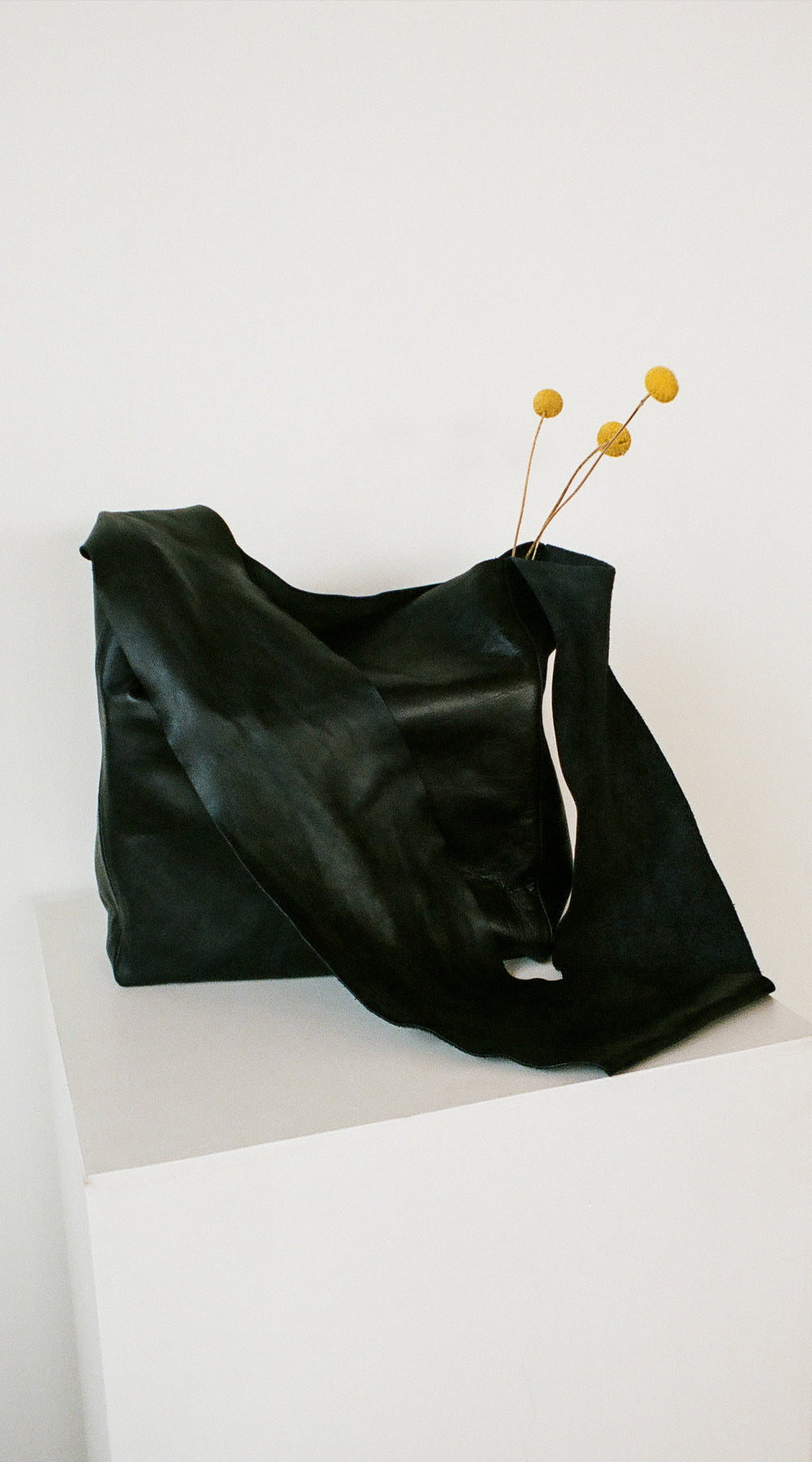 Sustainable packaging
Wherever possible, Harper the Label uses shipping and packaging materials that are recyclable or compostable in the US. We went the extra step to source packaging that represents our commitment to circular thinking, including recycled cardboard shipping boxes, paper hang tags printed with carbon-negative algae ink, protective dust bags made from 100% cotton, and compostable packing tape printed with soy ink.
Harper the Label calculates and offsets the carbon emissions that come from our supply chain to the best of our ability. We work with Terrapass to estimate our carbon output, from the methane gas that a cow produces in its lifetime, the emissions from manufacturing processes, and the freight to deliver an order to you.
For all bodies
Harper the Label's designs are not limited to a specific size, gender, age, or trend: they are intended to be worn by all bodies.
Harper the Label believes that authentic diversity must include people of all backgrounds and experiences, and we do not participate in cultural appropriation, instead seeking to lift up the global communities that inspire us and allowing their own voices to be heard.
We gratefully acknowledge the traditional, ancestral, and unceded territory of the Ohlone, Muwekma, and Confederated Villages of Lisjan people upon which we live, gather, and create.